Site Links
Abortion Information
Atheism

New links inside!

Barack Obama THE Anti-Christ???
People keep asking me do I think Obama is the anti-christ. I keep telling them, No but I know he is one of the anti-christs which is to come before the real Christ Jesus comes.
Bibles- True and Perverted Ones

Cancer

Chemtrails
"Cream of the Crop"©
by Danny Bunn,B.A.

Creation/Evolution Articles and Videos
Cults and/or False Religions even a little on the true Christian religion


NEW links on other false religions inside link above from Roman Catholics to Muslims to 7th Day Adventists to Jehovah's Witnesses to Mormons and many others. This world is going bananas and I do not believe in the false religion called evolution either. I deal with it in a separate link above.
Danny Bunn's Preaching and Teaching Videos

More new information inside Hebrew Christians
Links to Other Sites of Interest
Politics, a lot of Con Artists and a few Good Guys
Reading Room - Check out some of my articles on many different subjects.
Salvation of the body, soul, and spirit
Second coming of our Lord and Saviour Jesus Christ snd some mixed thoughts
Septuagint or LXX doesn't equal 72 or truth
Sexual Perversion



More new links inside


The
Ekklesia Communicator
Spanning the Globe
with the Gospel of Jesus Christ

Minister/Teacher of the word of God
Danny Bunn
P.O. Box 1214
Nampa, Idaho 83653
(208) 447-8880

Or e-mail-- ekkcom@ekkcom.net
By the way, that globe is not spinning but via the web, information about Jesus Christ is SPANNING the globe or GOING all around the world with digitized information about the Lord of Glory. People in China, Korea, Africa or wherever are equally important to God Almighty. To help prove that globe is NOT spinning in reality, it just appears to then watch and listen to some of the videos and web sites by clicking on the Creation/Evolution Articles and Videos then when you are in there click on True Biblical Astronomy. Thanks! This is a page put out by Ekklesia Communications, a Christian concern and the responsibility of Danny Bunn, born-again believer in the Lord Jesus Christ.

I will be discussing different subjects on here from perverted bible versions, the Clinton Administration, the Bush administrations, the Obama administration, abortion, homosexuality, drug abuse, and many other last day issues. We are living in some dark times, the Whore of Babylon that the bible talks about is coming back into power in these last days, she is known to many as the Roman Catholic Church. There are millions and millions of people who have been deceived into believing a lie within that religious organization.

Read and listen to the word of God

"I have begun to understand that human beings can be made to believe that black is white if they are fed enough mental doses of gray over long periods of time. And I have learned that anyone who trusts his property to a banker, his liberty to a lawyer or his life to a medical doctor is very, very foolish... and the biggest fool of all is he who would trust his soul to a religious leader." - J. Patrick Shannan

AND the word of God puts it this way,
5 Trust in the LORD with all thine heart; and lean not unto thine own understanding.
6 In all thy ways acknowledge him, and he shall direct thy paths.
7 Be not wise in thine own eyes: fear the LORD, and depart from evil.
8 It shall be health to thy navel, and marrow to thy bones.
Prov. 3

OR worded in a different way in the new testament we read:
2 Beloved, I wish above all things that thou mayest prosper and be in health, even as thy soul prospereth.
III John

THE TERRIBLE CHOICE: The Abortion Dilemma This book was written in the '60's when most doctors and other professionals had a little more sense than they do today. I will be adding comments on certain parts in the book as the weeks and months pass by. So when you see a line under certain words, sentences or Java boxes in the book then be sure to click on them...

Click on Picture to go deeper into the web site.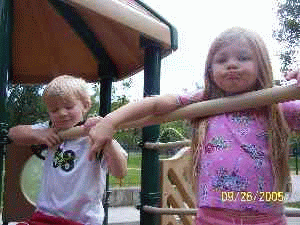 Enter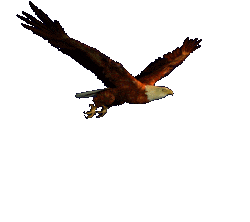 But they that wait upon the LORD shall renew their strength; they shall mount up with wings as eagles; they shall run, and not be weary; and they shall walk, and not faint.
Isa 40:31